Google Cloud Next '21: 5 must-see sessions
This year's Google Cloud Next edition has come to an end, and we look back at exciting new product updates, features, and lots of useful new insights. All sessions are available to watch on-demand, so if you missed (some) of the sessions don't worry. We selected 5 must-see sessions for you.
Google Workspace has always been about collaboration, but last year's rebranding to Google Workspace (from G Suite) really emphasized the focus on Spaces. All Spaces are live, creating a central place for teamwork. Spaces allow you to do more within one place: for example, you don't have to switch browser tabs anymore to use Google Chat, and edit a Google Doc with your team at the same time. At NextNovate, we're really excited about these changes, although we could imagine you want to see them yourself first. We've selected 5 must-see sessions that are available to watch on-demand, that give you a great overview of what's new or important in Google Workspace in 2021.
Cloud Next 2021 access
Not registered yet? You're able to create your own playlist with items you want to watch on-demand, after registration at Google. 
GWS102: Make your meetings hybrid friendly with Google Workspace and Google Meet
Working from home is here to stay, though we also like to go to the office again every once in a while. This results in so-called hybrid meetings: with participants joining both in a physical meeting room, and from home (or anywhere). In this session, you'll learn more about the new Meet Companion Mode that enables you to join a Google Meet session only to vote or participate in Chat. All while your Google Meet Hardware (or a colleague's laptop) functions as Meet host / source for the audio/video.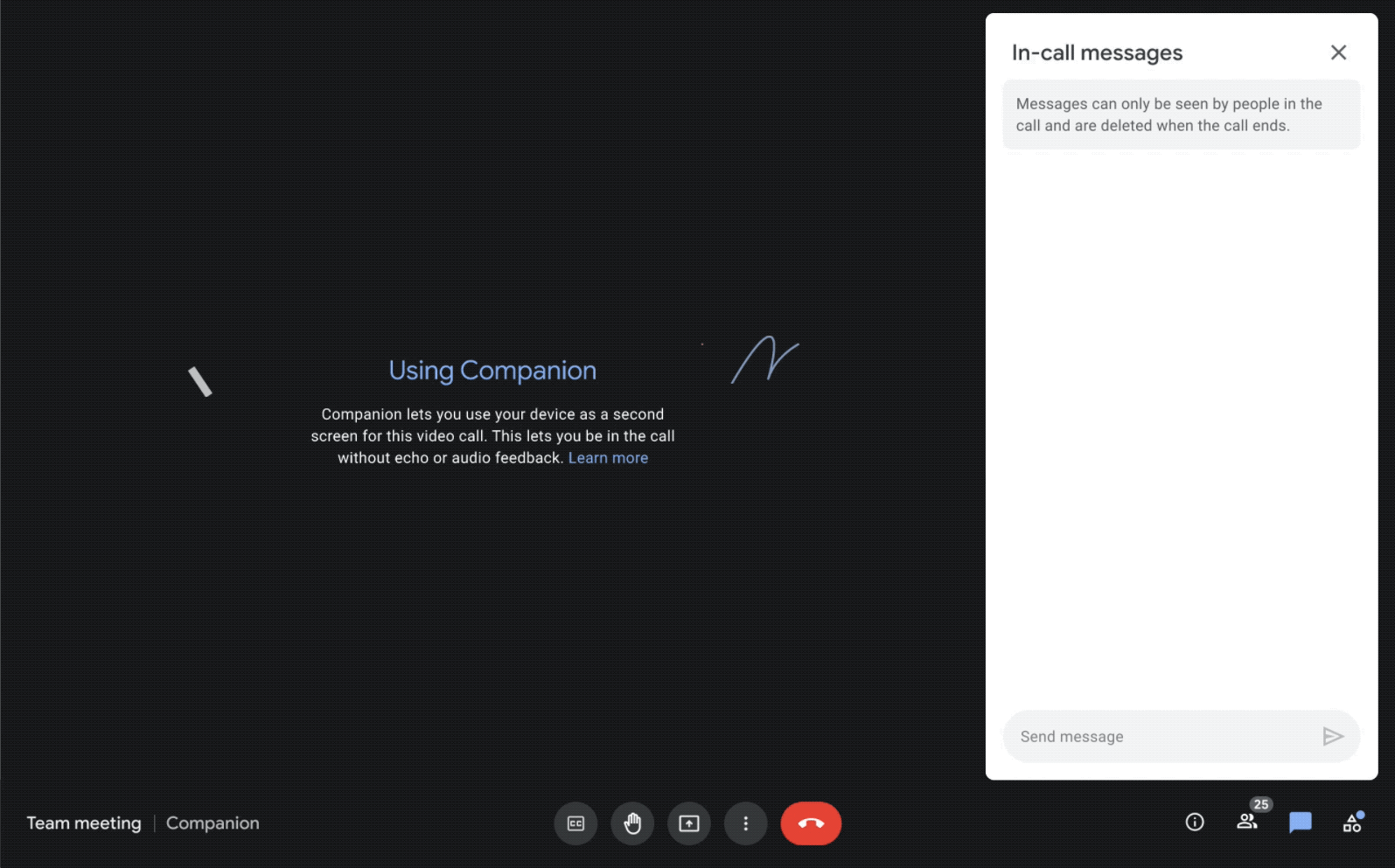 LD104: See what's new in Google Workspace
We all like new features, and in the last months, we were not disappointed with the number of brand new features within Google Workspace! This session gives a good overview of the cool stuff, including the new Docusign integration, Appsheet dynamic email, and other 3rd-party integrations.
GWS204: Google Workspace delivers new levels of trusted collaboration for a hybrid work world
Hybrid working also comes with some possible security risks. This session focuses on some of the new security and privacy innovations within Google Workspace like enhanced classification and data loss prevention with Drive labels.
GWS205: Manage, protect, and govern your company's data and information with Google Workspace
In this session, you'll learn more about how Google Workspace approaches data and information security. Topics discussed include data loss prevention, encryption, Vault, and data regions.
GWS103: Boost teamwork and collaboration with Google Chat and Spaces
Have you already checked out all new features within Google Chat and Spaces? No? Well, we could only advise you to drop your work right now and watch this session. This way of working sets the standard for the upcoming years of (hybrid) working.